MANIFESTO
MULTI GARMEN JAYA
"To be Number One in Apparel Business".
This vision drives our management team to face the challenges of our business
Always produce high quality products and consistently provide the best services to our customers satisfaction.
To achieve our vision an mission we will always adhere to our
VALUE PRINCIPLES
1/ Providing maximum satisfaction to our customer.
2/ Improving Quality dan Productivity continuously.
3/ Developing human resource to their maximum potentials.
4/ Create and always follow the orderly work processes and.
5/ Preserving work health and safely environment.
The value principles are the key dimensions for our strategic goal, which guide the operation of the whole organization in the company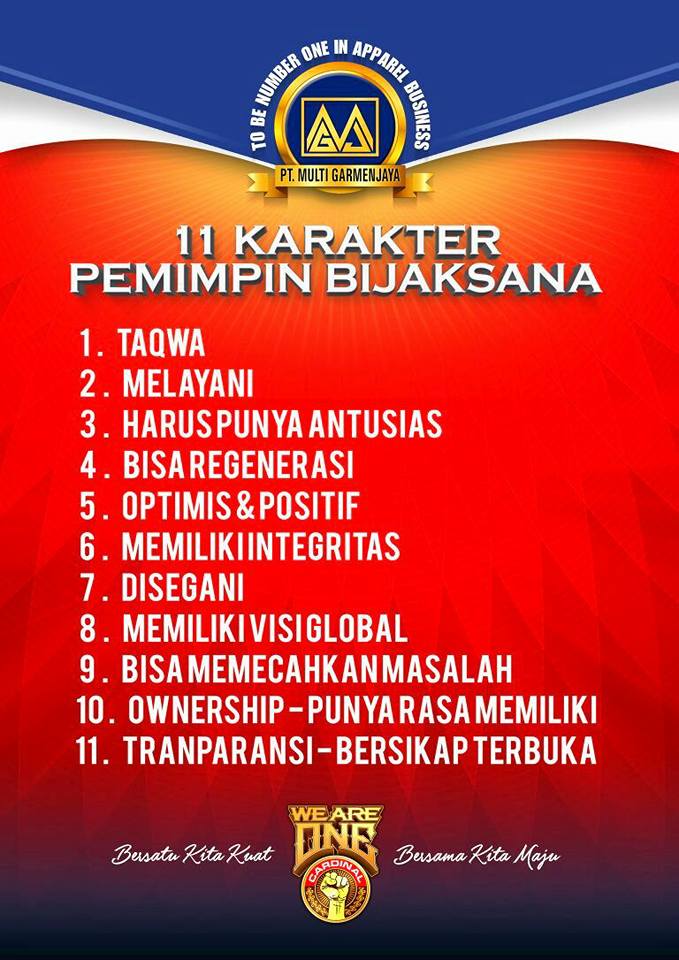 WE ARE ONE
MOVING FORWARD AS ONE